Tasting is Believing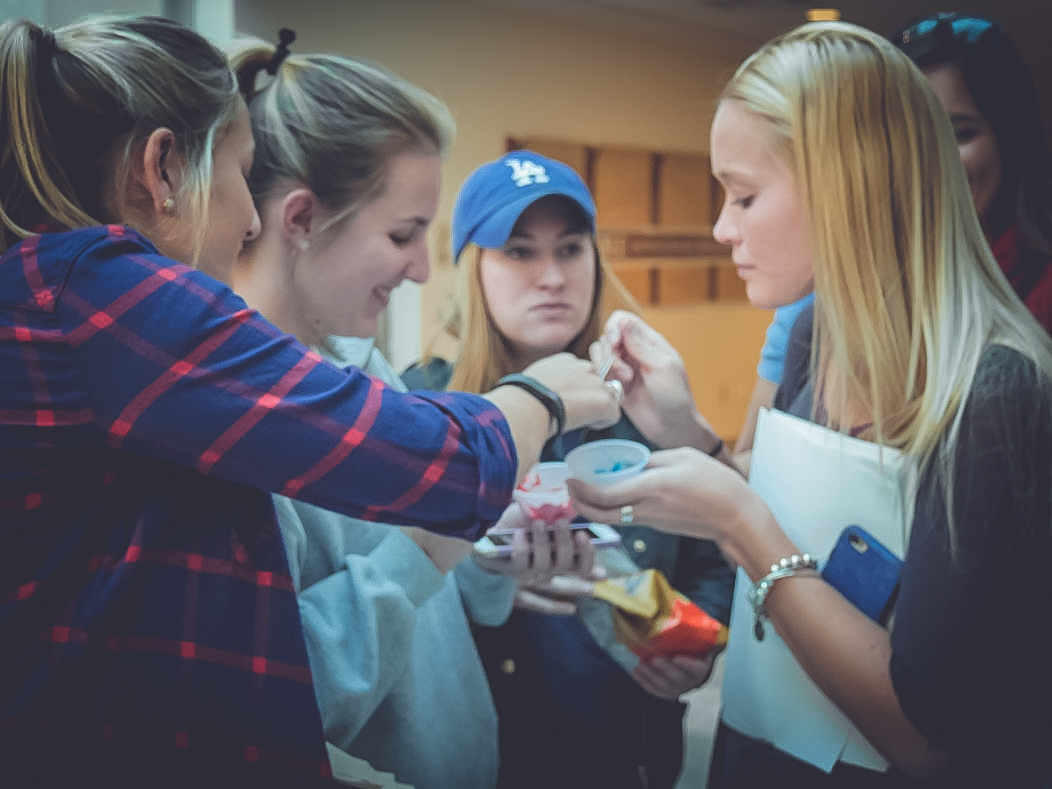 The lucky individuals who passed through Armstrong Student Center on the evening of Tuesday, October 20th were treated to a sensory experience created by us, the AUF 6. For our first instillation in a five part series, we chose to focus on "taste." Our overall task is to encourage people to think about the vitality of sensory interaction. (Watch our short video footage of the exchanges below!)
To complete our quest, we thought about what kind of experiment would best convey our message. We chose to take the classic blind taste test and gave it a little spin by changing the food's consistency. With the help of our friends in catering, we puréed and dyed four different vegetables to make blue mashed potatoes, red rutabaga, lilac cauliflower, and orange sweet potatoes.
Perhaps intrigued by the unnatural vibrancy of the dishes or just simply curious, we were pleased to find no shortage of takers! Some were attracted to the neon colors and eagerly tried each one. Others were much more cautious, waiting for a friend to take a bite first. Despite our vehement reassurance that yes, all of these dishes were 100% edible, people felt dubious in spite of themselves.
"I feel like it's something I'm supposed to be gagging at because it's purple … but it's just something that I understand."
The many confessions about feeling fearful suggested that appearance played a big role in this instillation. The colors invited comparisons to ice cream, frosting, and even play-doh. Assuming the dish would taste sweet made the experience highly unpleasant for a number of people. It is not a coincidence that many gravitated towards the sweet potatoes, as this dish most closely resembled its typical form.
The guessing component yielded some interesting responses. Nearly everyone identified the blue dish as mashed potatoes, but the red rutabaga was tricky! A few were determined to guess their dish correctly and dared to try as many bites as it took to figure out the vegetable.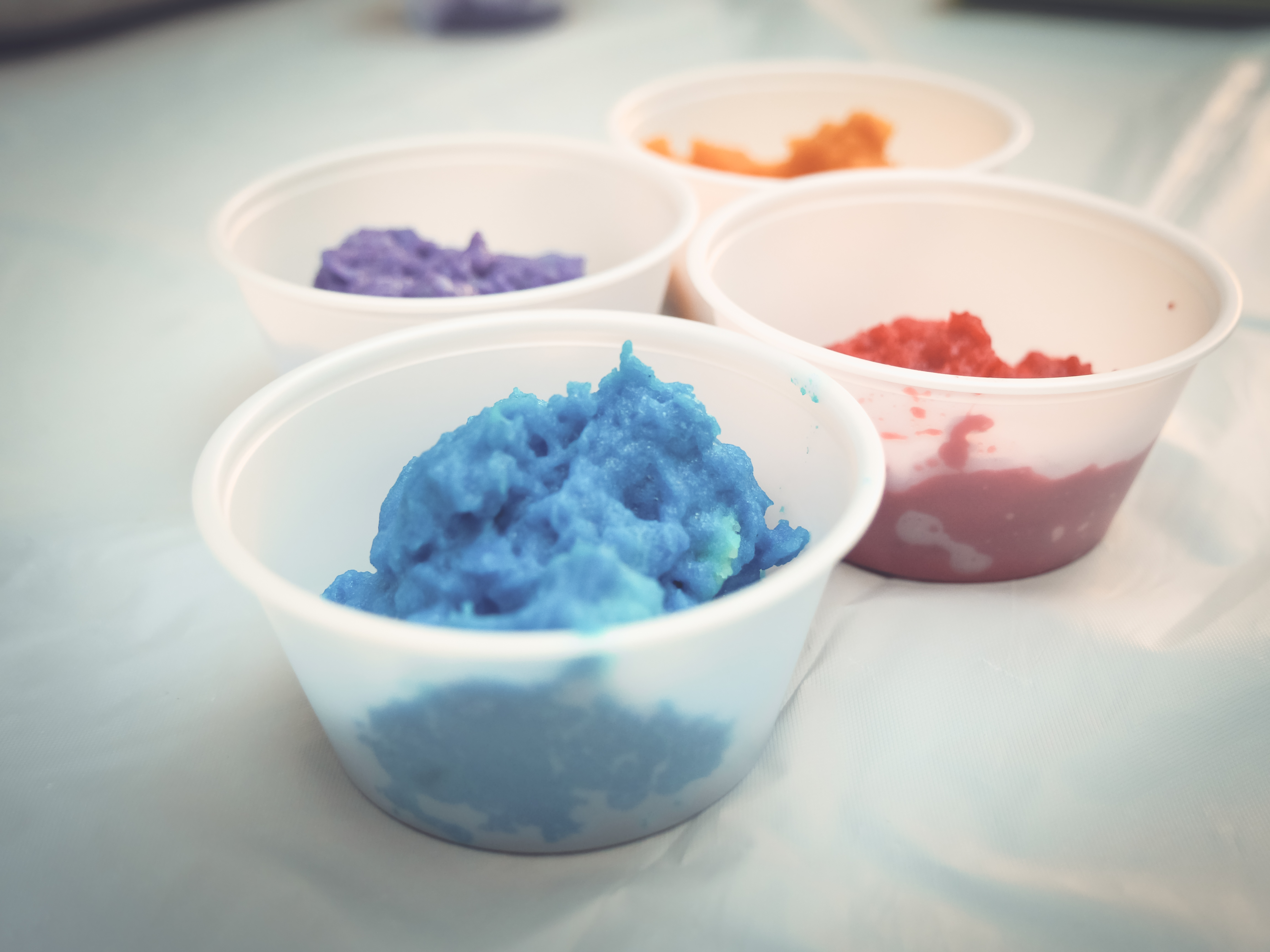 "It tastes like it should be green. I don't know if that makes sense…?"
Considering the reactions to our instillation, it is safe to assume that altering one or more sense will affect the others. Whether watching a cooking show or driving past a restaurant billboard, seeing food can make a person instantly hungry. The touch of the tongue also plays a role in taste, as we illustrated by presenting the vegetables in puréed form. Consider this: If pizza were pureed, would people still love it? We'll leave that experiment to a braver soul!
Until next time,
Cecilia, Grace, Jessie, Magda, Marla, and Nicole